A Simple & Natural Way To Hearing Loss Issues
The #1 Rated Hearing Formula

(4.9 out of 5)
Powerful blend of science-backed compounds designed to help reclaim healthy hearing.

Key Facts
Put a halt to your ever increasing hearing loss issues
Eliminate feelings of loneliness caused by hearing loss
Restore confidence and regain full capability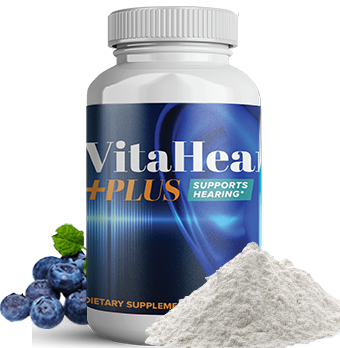 Choose Your Package
The VitaHear Plus Promise

Gluten Free

GMO Free

BPA Free

Vegetarian Friendly

Organic Ingredients

No Added Chemicals
OUR GUARANTEE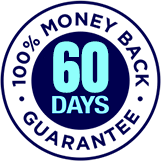 60 DAY MONEY BACK GURANTEE
VitaHear Plus comes with a 60 Day, 100% Money Back Guarantee. That means if you change your mind about this decision at any point in the next 60 days – all you need to do is contact our US based Customer Service Team at support@vitahearplus.com and we will refund your purchase. No questions asked!
The best news? You don't even have to send the bottles back! You can keep your order and your bonuses, as our gift to you for trying out VitaHear Plus today.
ABOUT FREEDOM HEALTH
Freedom Health was founded by a group dedicated to helping everyday American men just like you. We focus on developing breakthrough products to assist you in aging gracefully and remaining active, living life with the health, energy and vitality you deserve.
Our products are made of natural ingredients in Good Manufacturing Practices certified facilities in the USA. We are USA owned and operated meaning you can trust you are putting only the best products in your body.
We believe in achieving long term customer loyalty through proving on the best products and look forward to you being so impressed with our results you will share our products with your friends and family.
We believe in our products so much that we offer and industry best 60 day no questions asked money back guarantee. If you find that any of our products weren't right for you simply call our US based customer service team for a full refund.
VitaHear Plus
Customer Testimonials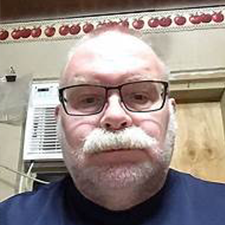 Mark Robinson, 54 years old, New Hampshire

"My life before these pills was hell. Endless ringing that needed to be offset by white noise. Ringing that caused anxiety it was so bad. Took these as directed for 3 months. My life changed. I now take one a day like a vitamin and it keeps the ringing at bay. I am not a paid spokesman and I don't get discounts for my words. I am just a HUGE fan of this product"
** Results may vary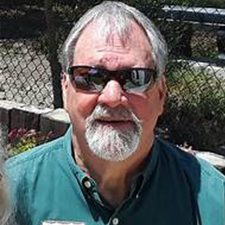 James Devolte, 57 years old, Oklahoma

"I have been taking this product for 2 months, 2 - two times a day and amazingly, it has helped me so much I keep thinking that the sound that was so annoying is gone. It just occurred to me. I don't know how long it has been gone. I have not missed it! I'm going to continue taking this product!"
** Results may vary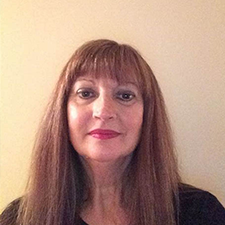 Aurora Milhouse, 43 years old, Nevada

"I've had tinnitus for several years now. I tried this product a couple of years but wasn't taking them consistently. Now that I am diligent with these, it took 4 - 6 weeks and it WORKED! After a couple of months of bliss I decided to try a generic brand because it was cheaper. BIG MISTAKE! The ringing came back 🤬. I'm back to this product every four hours and praying it will work again."
** Results may vary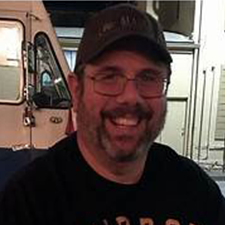 Daniel Richardson, 56 years old, Wisconsin

"Now, is my tinnitus gone? No! But, it is at, and usually remains, at a level that is so manageable, that unless I'm in a quite room, I don't even notice it. Once in a great while (may be 3 or 4x a year), there will be a flare up. But, it lasts only for a minute or two."
** Results may vary
VitaHear Plus
Frequently Asked Questions
Q
So what makes this formula so different from any other treatment or solution on the market?
First of all, it's an amazing natural method that can help restore hearing loss, ear ringing, and tinnitus.

Secondly, this solution doesn't just fix the symptoms for a very short period of time, like hearing aids.

This simple method goes straight to the root of the problem and rebalances the entire system, allowing you to naturally strengthen the ear-to-brain connection so your hearing improves, in a safe, organic way.
Q
Why haven't I heard of this before?
Unfortunately, I do not have the resources that big pharma companies invest in their products.

Even now, there is a vested interest in keeping this formula off the internet.

So make sure you try this while you still can.
Q
How can I be sure it will work for me?
Many other people have already tried this formula and we've got clients from all around the world using it every single day.

All you need to do is try the formula for yourself, starting today, and get your life back.
Q
Why do you say this is a risk-free solution again?
When you order this natural formula today, you are getting a 60 Day Money-Back Guarantee that protects your investment 24/7.

If you're not completely happy with the results, just send me an email for an immediate full refund.

You can even keep the program and try it out again if you want or share it with a friend.

It's yours forever, no questions asked, no hassle.
Q
Will my doctor approve of this method?
We have found that nearly every doctor we show this course is very enthusiastic about it.

We do suggest however that you check with your own doctor before you begin the program.
Q
I'm interested, what happens next?
After you select your package and hit the button below, you will be instantly redirected to a secure order page where you have to enter your information.

Then we ship VitahearPlus directly to your door.

And after you've successfully tried the formula and felt the amazing results, I look forward to hearing all about your new life.